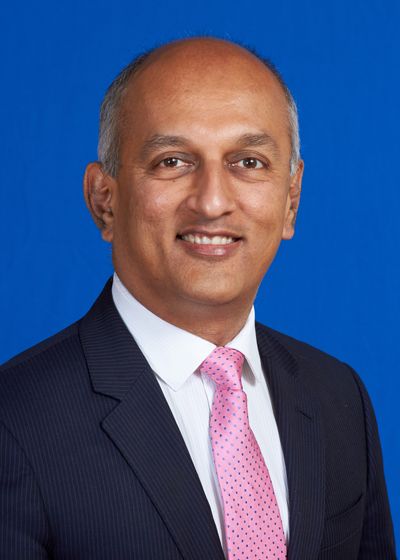 Sriram Padmanabhan
Chief Auditor – Europe, Middle East & Africa (EMEA)
,
Citigroup
Sriram is based in London. As the Chief Auditor – EMEA, he is responsible for Internal Audit (IA) work undertaken across the region. He assumed this role in September 2020. He is a member of Citigroup's Internal Audit Executive Management Team and the EMEA OpCo.
Prior to this role, Sriram was based at the Citigroup Head Office in New York and was the Chief Auditor – Technology from April 2017. He set the overall strategic direction for Citi's Technology Audit function, which includes ICG, GCB, and GFTS sector technology functions, Technology Infrastructure, InfoSec/ Cyber, Business Resilience, Third Party Management, Program Management and Citi's Data Quality Program. He led a team of around 240 audit professionals based across 26 locations. Sriram joined Citi in August 2014 in Dubai as the Chief Auditor Middle East & North Africa and Turkey, and took on the global responsibilities as Chief Auditor ICG Technology & Operations in April 2016. Since 2017, Sriram led a number of Transformation Initiatives in IA Technology. In 2018‐19, he led the review of the audit approach for Third Party Management and Program Management. He also led the upgrade of the Cyber and Information Security Audit coverage, and since late 2019, led the change of Audit's approach to Data Quality auditing.
Before joining Citi, Sriram worked at Standard Chartered Bank ('SCB'), where he started his career in 1988. At SCB, he was the Regional Head of Audit for Middle East and Africa from 2011. In addition to Internal Audit, he had leadership roles in various businesses and functions such as Consumer Banking, Operations & Technology, Finance, Compliance and Risk and worked in many countries; he was also the Chair of the Audit Committee for one of SCB's subsidiaries. Sriram is a Chartered Accountant from the Institute of Chartered Accountants of India and an MBA from Henley Management College in the UK. He is a member of the Institute of Internal Auditors and a Chartered Member of the UK IIA. He holds the Qualified in Internal Audit Leadership (QIAL) and (Certified Information Security Auditor (CISA) certifications. He was a member of the Board of Governors (2008 ‐ 2016) at the oldest not‐for‐profit English speaking school (Dubai English Speaking School) in Dubai. Sriram is married and has two children; he is a keen cyclist.