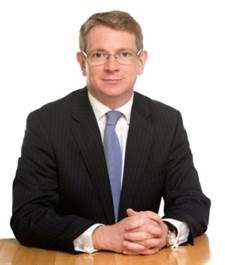 Anthony Kennedy
Audit Director, Finance, Risk & People, Group Audit
,
Lloyds Banking Group
Anthony has extensive Financial Services Internal and External Auditing experience having worked in practice with many organisations for eighteen years and for Lloyds Banking Group over the past six years. In his current role he has specific responsibility for third line assurance over: Financial and Regulatory Reporting; Group Corporate Treasury; People & Property; Central Services; and Culture risk. For the past three years he also has been responsible for people matters in Audit and is leading GIA's Influencing Culture proposition. For a number of years, Anthony has been one of the Group wide advocates for REACH (Race, Ethnicity and Cultural Heritage).
Anthony is a Chartered Accountant (qualifying with KPMG in 1998), a member of the Institute of Internal Auditors and holds the UK Government Internal Audit Accreditation.
Prior to joining LBG, Anthony was the UK Head of Financial Services Internal Audit and Global Head of Banking Internal Audit services at KPMG. Over eighteen years (the last four years as a Partner) he led engagements in Internal and External audit, working across the globe. Internal audit engagements included: Barclays, HSBC, J.P. Morgan, National Savings and Investments, Aviva and external audit work with Citi and Deutsche. He also undertook a three year secondment to KPMG South Africa. In his last role at KPMG, he was seconded for three years as the Global Chief Internal Auditor at ICAP Plc, the world's largest Inter-Dealer Broker and at the time a FTSE 100 company with coverage across 32 countries in over 60 offices. This position included attending ICAP's Group Risk Committee and Group Audit Committee.