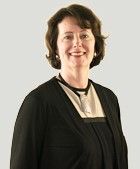 Victoria Pinnington
Senior Vice President, Market Regulation and Co-Chair, Transition Management Office
,
New Self-Regulatory Organization of Canada, a consolidation of IIROC and the MFDA
Ms. Pinnington is the Senior Vice President of Market Regulation at IIROC and is responsible for the management of all of IIROC's market-related activities, including policy development, audits, surveillance of Canadian debt and equity trading, and analytics. Ms. Pinnington also oversees the development of the organization's cross-product surveillance and analysis capabilities. Ms. Pinnington has been in the market regulation field for 20 years and has held a variety of positions at IIROC, most recently as Vice-President, Trading Review and Analysis responsible for the oversight of preliminary reviews of potential improper trading activity, post-trade surveillance, and market analytics including proactive and reactive market trend analysis to inform policy making. Ms. Pinnington is the past Chair of the Intermarket Surveillance Group, an international group of exchanges, market centers, and market regulators that perform front-line market surveillance in their respective jurisdictions.
Prior to her career in market regulation, Ms. Pinnington pursued a career in opera performance and continues to perform regularly with the Canadian Opera Company.