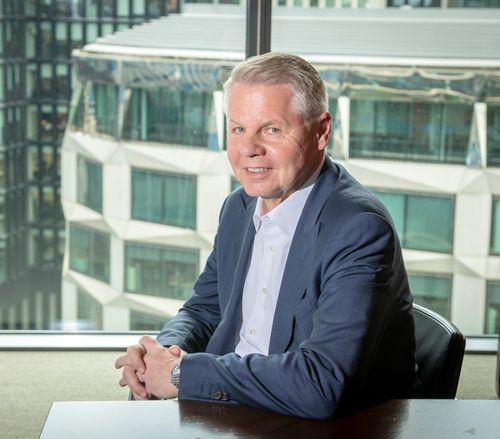 Torry Berntsen
Chief Executive Officer, Europe and Americas
,
Standard Chartered Bank
Torry Berntsen is the Chief Executive Officer ("CEO") of Standard Chartered for Europe & Americas and is based in London. He is responsible for all aspects of the Region, providing leadership on strategy, client relationships, risk management, governance, and regulatory engagements.
Torry has an extensive and diverse career in banking and financial services. Prior to his current role, Torry was the CEO and Regional Head of Corporate & Institutional Banking for the Americas at Standard Chartered, where he led the Bank's North American and Latin American franchise. Before his career at Standard Chartered, Torry was the President and a Director of Independent Bank Group ("IBTX"), where he was involved in the various components of the Company's operations, including spearheading its investor relations efforts as well as managing all of its financial institutions relationships and partnerships. Prior to IBTX, he spent 25 years in various senior management roles at The Bank of New York Mellon ("BNY Mellon"). His last position at BNY Mellon was Senior Executive Vice President, Sector Head, Global Client Management where he was responsible for leading the relationship efforts with financial institutions, corporate, government, not-for-profit and real estate clients worldwide. Previous to BNY Mellon, he spent four years at JPMorgan.
Torry served from 2009 to late 2016 as Vice Chairman of Virtu Management, LLC, a private family management company located in New York City, and was a Board member of some of its various entities. He currently serves as Chairperson for the Supervisory Board of Standard Chartered Bank AG which is headquartered in Frankfurt. He also serves on the Board of Directors of Zodia Custody Ltd and Zodia Markets Holdings Ltd, and the Norwegian Christian Home and Health Center. He is an Advisory Board member of the Wall Street Women's Alliance, is on the International Advisory Board of BritishAmerican Business, and is a member of TheCityUK's U.S. Market Advisory Group.
Torry is passionate about building long-term client relationships, developing talent, reinforcing a commitment to culture and values, and embedding diversity and inclusion as core pillars of an organization.
Torry holds a Bachelor's degree in Accounting and an MBA in Finance from New York University.