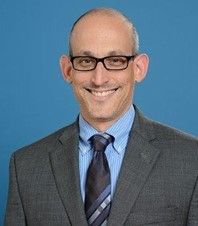 Scott Nathan
Managing Director, Global Head of AML Detection and Customer Insights
,
Citigroup
Scott Nathan is the Global Head of Financial Crime Detection and Customer Insights at Citigroup. In this capacity, Scott leads a unique team of data science professionals, money laundering risk analysts, and intelligence specialists leveraging contextual driven insights to understand customer behavior to ensure that Citi is effectively detecting financial crime across its various regions and lines of business. Leveraging advanced technology platforms and analytic techniques, Scott and his team collaborate with business and compliance stakeholders to implement relevant program enhancements and data-driven technology platforms so that Citi can actively manage risk across a dynamically evolving feature space.
Prior to Citi, Scott was a Managing Director and Head of AML Technology and Innovation for Global Compliance at State Street. In this role, he was responsible for developing the transformational AML transaction monitoring platform, which leveraged next generation technology and derived intelligence from data to support clients and protect the global economy from abuse.
Prior to his work at State Street, Scott was a Managing Director, Head of Financial Intelligence at Accenture. He has also held various leadership roles at Deloitte and Bank of America where he engineered programs helping reduce the cost of compliance, strengthen relationships with regulatory agencies, and better support the end-user intelligence community to protect national security.