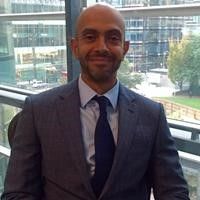 Sanjay Sharma
Managing Director, Global Head Equities, GFX and Global Debt Markets Compliance, Co – Chair of European Compliance D&I Network
,
HSBC
Sanjay is a Managing Director in the Markets and Securities Services Compliance team at HSBC. As the Global Head of FICC, Equities and Sales Compliance he is responsible for the strategic oversight and delivery of Risk Stewardship across these key business lines by leading a team of global Compliance professionals to provide subject matter expertise across a broad range of markets, regulations and products. With a strong background in identifying and mitigating conduct and regulatory risks, Sanjay has developed his skills from having worked extensively on major change and remediation programs driven by some of the key conduct events of the last 10 years, such as the FX and LIBOR Benchmark Manipulation fines.
A Senior Compliance professional he has over 20 years experience having worked at UBS, Goldman Sachs and Credit Suisse in FICC Compliance roles and also spent time in Surveillance roles at Deutsche Bank and the FSA. Sanjay is the Co-Chair for the European Compliance D&I Network at HSBC and a firm believer in the benefits of developing a truly diverse and inclusive work force across Risk & Compliance functions.
Sanjay graduated from Manchester University with a BA (Hons) in Economics and Third World Politics and also holds an MBA from City University Business School.