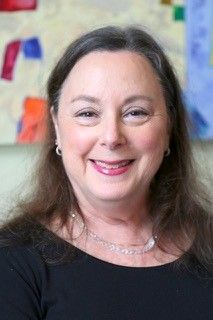 Ruth Steinholtz
Author of 'Ethical Business Practice and Regulation' and Managing Partner
,
AretéWork
AretéWork assists organisations globally to manage risk and improve results by fostering effective ethical cultures based upon values and insights from behavioural science. Areté is a Greek word meaning excellence or virtue – being the best one can be.
Ruth Steinholtz founded AretéWork in 2011, following an eclectic international legal career including global responsibility for ethics and compliance as well as crisis management.
As General Counsel, Group Security Coordinator and Head of Ethics at Borealis AG, Ruth developed a values-based approach to ethics and compliance – pioneering the use of ethics ambassadors globally.
Ruth's co-authorship, with Professor Chris Hodges, of Ethical Business Practice and Regulation: A Behavioural and Values-Based Approach to Compliance and Enforcement (Hart Publishing, December 2017) is the cornerstone of her advocacy of the importance of culture and conduct. Ethical Business Practice is a holistic approach; incorporating insights from behavioural science, aviation safety, personal experience in the corporate world, as well as research into the effectiveness of deterrence and punishment.
Ruth has also contributed a chapter on cultural assessment in Culture Audit in Financial Services, (Miles, R. June 2021, KoganPage).
Ruth is experienced in the use of the Barrett Values Centre's Culture Analytics for cultural assessment, diagnosis and organisational evolution.
Follow Ruth @ruthsteinholtz, connect with her on LinkedIn and find her blog at aretework.com