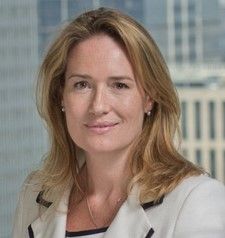 Rosalind Secker-Walker
Executive Director, Americas Head of Delivery
,
Delta Capita
Rosalind is a financial services leader with international experience having worked in London and New York. She has significant experience working within Corporate Investment Banking and Commercial Banking.
Much of her career was spent within Prime Services Client Onboarding working at tier one investment banks Goldman Sachs, Credit Suisse and JP Morgan. Partnering with sales and relationship managers to work directly with leading global asset managers to ensure that hedge funds were set up and ready to trade all products in all jurisdictions, across all equities and fixed Income products. Ensure a smooth onboarding experience through Credit, Legal and KYC processes and providing that facilitation of local market ID creation, e.g., Korea, Taiwan.
Designed and transformed the end-to-end engagement model across these support teams within Credit Suisse and JPMC with a focus on Client Experience.