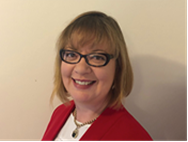 Rachel Sloan
Managing Director, Global AML Head, Global Wealth Management
,
Citigroup
Rachel Sloan is a Managing Director within Citi's Financial Crimes Compliance ("FCC") organization. She is Global Head of AML Risk Management Compliance for Citi's Global Wealth Management ("GWM") sector.
Rachel leads the Global Citi AML Compliance Risk Management team responsible for identifying, evaluating, mitigating, and reporting on AML and reputational risks for GWM. She acts as the primary business liaison for all aspects of Citi's AML Program and FCC function. Rachel collaborates with leaders across the three lines of defense to drive consistent and effective application of AML policies and standards world-wide by designing solutions and providing credible challenge to both her first line partners and functional colleagues. Her responsibilities also include leading complex client and product-related advisory and risk management activities related to the end-to-end execution of the Citi's Know Your Customer, AML Risk Frameworks and Reporting programs. Rachel represents Citi AML at senior GWM governance meetings including Business Risk and Reputational Risk Committees.
Prior to joining Citi Rachel held senior Financial Crime Compliance roles at State Street Bank and Trust Company, where she was responsible for the global AML Program and led an enterprise-wide KYC program transformation, and Deutsche Bank AG where she was responsible for the global AML/CTF program and oversight of Corporate Investment Banking (CIB). Prior to her financial institution roles, Rachel was a Partner at Deloitte Financial Advisory Services.
Rachel holds a Bachelor of Laws/ Bachelor of Commerce from university of New South Wales.