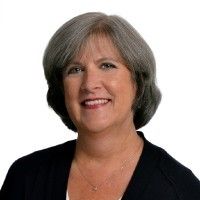 Nancy Harrington Jones
Nancy is the former Societe Generale Americas Chief Culture & Conduct Officer overseeing the management and implementation of the Culture & Conduct program which is a strategic priority for SG. The primary objective of the program is to secure safe, sound and profitable businesses that will inspire long-lasting, confident relationships with our clients, peers and employees. This will be accomplished by promoting and enforcing the behaviors that will embody the Group's values and making Culture & Conduct principles the cornerstone of the way we operate our business on a day-to-day basis.
Nancy was the Chief Human Resources Officer SG Americas from 2007 through May 2016, and prior to that was the Global Director of Human Resources for Information Technology based in Paris. She spent several years in the Information Technology Division in various management positions, in addition to working for the CFO and managing the Internal Technology Audit Team.