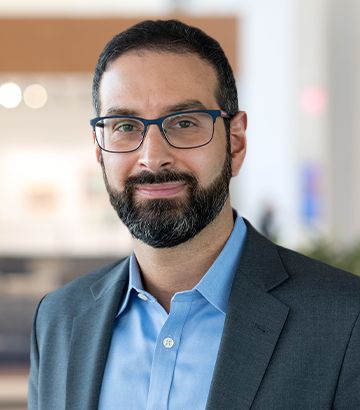 Nadir Darrah
Chief Internal Auditor
,
Citigroup
Nadir Darrah was named Chief Auditor of Citi in March 2022. He is responsible for the Internal Audit function, which includes the delivery of audit assurance on governance, risk management and the control environment across Citi. Prior, Nadir was the Chief Auditor of Citibank, N.A. Data and Transformation.
Since joining Citi in 2015, Nadir has held senior leadership positions including the Regional Chief Auditor for Asia Pacific and Chief Auditor for Global Consumer Banking responsible for covering the Retail Bank, Mortgages, Branded Cards, Citi Retail Services and Citi Holdings. Earlier, he held several senior leadership roles across Internal Audit including Chief Auditor for Retail Mortgages and Holdings, and Chief Auditor for Special Projects and Programs where he led several strategic initiatives across Internal Audit, managed regulatory exams and relationships, as well as maintaining Internal Audit's best-in-class status with stakeholders. He also served as Chief Auditor, CGMI, ICG Securities Services, Regulatory Reform, Governance & Conduct.
Nadir has over 25 years of audit experience. Prior to his tenure at Citi, Nadir was with Barclays, where he held a number of senior leadership positions including responsibility for the Internal Audit coverage of the Barclays Wealth Management business as well as the Risk, Finance, Treasury, Compliance and Financial Crime functions in North America.
Nadir is a Certified Accountant (ACCA), Certified Internal Auditor (CIA), and a Chartered Accountant (ACA).