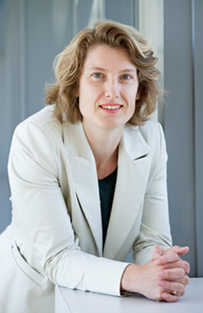 Mirea Raaijmakers
Former Global Head Behavioural Risk Management
,
ING
Mirea Raaijmakers was born in 1974. She is married, has two children and lives with her family in Amsterdam.
Mirea Raaijmakers studied psychology and received her PhD in 2008. Mirea joined ING in 2017 and was appointed as Global Head Behavioural Risk at 1st of August 2018. Prior to ING she worked for the Dutch Central Bank (DNB) where she developed and executed the supervision on Behaviour & Culture.
She was the first psychologist ever appointed by a central bank in supervision to use her specific skillset in supervision. Prior to DNB she worked as an organizational consultant at consultancy firms as well as the Dutch Tax and Customs Administration.
Mirea's core competences are understanding and influencing the behaviour of individuals, groups and organizations, especially during complex and large scale changes.
She is the main architect of the supervision of Behaviour & Culture. Globally DNB's supervision of Behaviour & Culture is known as one of the most successful post-financial crisis innovations in supervision. Next to the design and development of this new type of supervision Mirea has always been in the lead of executing behaviour & culture inspections. She understands from the inside why and how this innovation works.