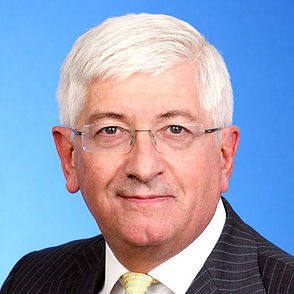 Mark Carawan
Former Group Chief Compliance Officer, Citigroup; and Senior Advisor
,
1LOD
Mark Carawan has a wealth of experience in governance, regulatory compliance and ethics, and conduct and culture matters globally, and has served as the chief audit executive for two global financial institutions. From the late 1980s to 2002, as a partner at Andersen and then Deloitte, Mark led and managed multi-disciplinary financial sector and individual institution restructuring, resolution, and privatisation programs on behalf of ministries of finance, central banks, regulatory authorities, and restructuring agencies. In developed and developing economies in Asia, Africa, Europe, and Latin America, these programs introduced new legislation, regulation, governance, and risk management requirements, often in response to financial sector crises. In many of these jurisdictions, Mark worked with the International Monetary Fund and the World Bank.
Mark is currently a Senior Fellow at the New York University School of Law Program for Corporate Compliance and Enforcement (PCCE). Most recently, from 2017 to 2020, Mark served as Citigroup's Chief Compliance Officer with responsibilities spanning Citi's financial crime, regulatory compliance, conduct, and ethics programs. Mark was previously the Chief Internal Auditor for Citigroup from 2011 to 2017, and prior to that, the Barclays Group's Chief Internal Auditor from 2003 to 2011. Mark's earlier consulting career included roles such as Managing Partner responsible for Enterprise-Wide Assurance to wholesale financial services institutions at Deloitte (UK), and Managing Partner for Andersen's global Privatisation and Emerging Markets practice, overseeing mandates and consulting activities in over fifty non-OECD countries.
Mark began his professional career within the London Office of Andersen's accountancy practice before moving into consultancy after qualification as a Chartered Accountant. Mark received his B.A. from Rutgers University and a Ph.D. from St. Andrews University in the UK. He has received the CFIIA from the Chartered Institute of Internal Auditors, where he served as President from 2015 to 2016, and the CIA and QIAL qualifications from the global Institute of Internal Auditors where he has been a member of the global Board of Directors since 2016, having previously served as Chairman of the IIA's Financial Services Guidance Committee. Mark has been a member of the Board of Directors of the Greater New York Council of the Boy Scouts of America since 2017, where he is currently Executive Vice President, and a member of PCCE's Advisory Board from 2019 to 2020.