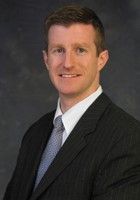 John McCarthy
Chief Compliance Officer
,
ING Financial Markets LLC
John McCarthy is responsible for managing the firm's Compliance Risk Management function in the U.S. Compliance Risk Management performs advisory and monitoring functions as it relates to identifying and addressing the organization's various Compliance and Regulatory obligations. In the U.S. Compliance Risk Management employs 20 Compliance Professionals who are responsible for assisting the business in complying with both ING Policies and local regulatory requirements.
Mr. McCarthy has 34 years' experience in Compliance and Regulatory and has been with ING for 22 years. Prior to joining ING in 1999, Mr. McCarthy served as a Director in the Member Firm Regulation Department at the New York Stock Exchange where he participated in the regulatory oversight of NYSE member firms.
Mr. McCarthy holds a Bachelor's Degree in Finance from Iona College in New Rochelle, NY. Mr. McCarthy also maintains the following securities industry qualifications: Series 4, 7, 9, 10, 14, 24, 79 and 99. In addition Mr. McCarthy successfully completed the NFA's Swap Dealer Proficiency examination.