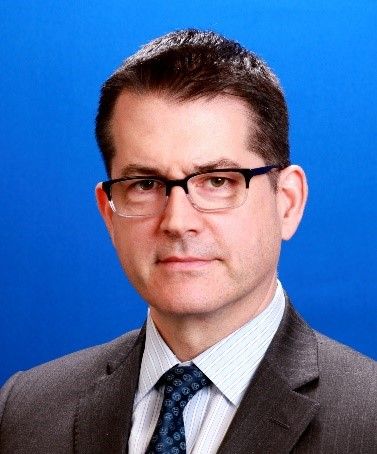 John Malitzis
Managing Director, Americas Head of Market Conduct Risk & Global Head of Markets Fraud Risk Management
,
Citigroup
John F. Malitzis currently serves as the America's Head of Market Conduct Risk, for Citigroup. John joined the Markets and Securities Service from Citi's Independent Compliance Risk Management, were he was Head of Surveillance for the Institutional Client Group. Prior to Citi, John was the Chief Surveillance Officer for Citadel and Citadel Securities, as well as the Deputy General Counsel for Citadel Securities. John was responsible for leading Citadel's global trade, voice, and electronic communications surveillance program, as well as the firm's non-financial regulatory reporting infrastructure.
Prior to joining Citadel, John was an Executive Vice President in the Market Regulation Department at the Financial Industry Regulatory Authority ("FINRA"). John oversaw surveillance of the New York Stock Exchange and American Stock Exchange equity markets, and shared responsibility for the cross-market manipulation surveillance program, which he helped architect. John was also responsible for FINRA's broker/dealer examination program covering equities, options and fixed income trading on 20 exchanges (e.g., NASDAQ, NYSE, CBOE, MIAX, and BOX) andthe over-the-counter market, and the FINOP exam program for proprietary trading firms.
Immediately prior to FINRA, John was Executive Vice President for the Division of Market Surveillance, NYSE Regulation. In this capacity, John oversaw the surveillance of trading in NYSE and Amex-listed securities for compliance with NYSE and Amex rule, as well as SEC rules on market abuse, insider dealing and order handling.
Prior to NYSE Regulation, John was Senior Vice President and Associate General Counsel for the Institutional Equities Division of Citigroup Global Markets, Inc. For nearly nine years, John was employed by The NASDAQStock Market/NASD, in the General Counsel's office and later in Transaction/Market Services. John was key architect and co-inventor for NASDAQ's matching engine. Mr. Malitzis started his career in financial services as a trial attorney for the Commodities Futures Trading Commission. Mr. Malitzis also has taught at the Catholic University, Columbus School of Law and guest lectured at Albany School of Law.
Mr. Malitzis received his J.D. from Boston College Law School, where he was a member and editor of the U.C.C. Reporter-Digest. John graduated Summa Cum Laude from the University at Albany, SUNY, where he was also elected to Phi Beta Kappa. John is the co-founder of the Institute from Financial Market Regulation, whichfocuses on training university and law school student to enter the legal and compliance profession at financialinstitutions.