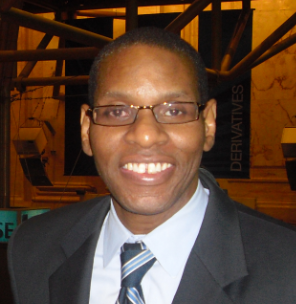 Howard Davis
Managing Director, Head of Supervision & Market Conduct
,
Wells Fargo
Howard Davis currently serves as the Global Head of Supervision and Market Conduct at Wells Fargo- CIB.
He joined Wells Fargo CIB from State Street Bank and Trust-(SSGM). Howard was the Global Head of Market Surveillance and prior to that was Americas Head of Surveillance at Mitsubishi UFJ Financial Group,(MUFG) and former Senior Vice President of Euronext-Americas
Howard has 25+ years of experience in compliance risk functions at large matrixed, global financial services/utility organizations with multiple lines of business. A strong understanding of global regulatory requirements, business controls and implementation/change management,with proven experience in building, revitalizing and optimizing compliance / business programs, policies and risk mitigation across business lines and geographies. A former regulator with both the CFTC & FINRA, as well as having recognized experience with two of the world's leading top tier Exchanges. Howard has deep knowledge in running and building surveillance programs- focused on market abuse and conduct surveillance in 1LoD / 2LoD for trade, e-comms and voice surveillance and has worked on some highly notable enforcement cases and has worked closely with NYDOJ.
In his spare time when not watching the English Premier League, he runs industry roundtables on market surveillance and serves on diversity / Culture committees. He also has a keen interest in emerging technologies, data science and AI.