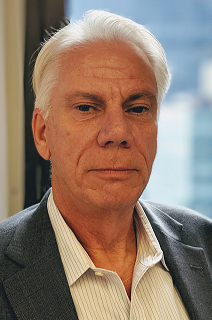 Edward DiPaolo
Former Managing Director, Head of Internal Audit Practices
,
J.P. Morgan Chase
Ed DiPaolo recently retired following a career in Internal Audit. Most recently, he was the Head of Practices for Internal Audit and a member of Audit's Operating Committee at JPMorgan. In this role, he was responsible for the management and oversight of the function's Methodology, Audit Reporting and MI, Regulatory Engagement, Controls and Quality Assurance teams.
Prior to becoming Head of Practices in 2020, Ed served as JP Morgan's Chief Auditor of the Corporate & Investment Bank (CIB) and the Treasury/Chief Investment Office, where he led the global team responsible for identifying trends that impact the CIB and Treasury/CIO control environments, and oversaw the strategic design and execution of the audit coverage program.
Prior to re-joining the firm in 2016, his career included the head of Americas Audit and Global Head of Investment Banking Audit for Barclays Bank, the Deputy Director of Internal Audit for AIG, JPMorgan Chase's Chief Auditor for the Treasury & Securities Services business. He started his career with Bankers Trust Company.
Ed holds a combined MBA and Bachelor's degree in Accounting from Pace University. During his career he qualified as a Certified Information Systems Auditor (CISA) and a Certified Fiduciary and Investment Risk Specialist (CFIRS).