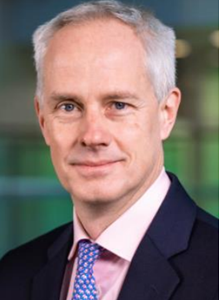 Dominic Hirons
Managing Director, EMEA Chief Compliance Officer
,
Citigroup
Dominic Hirons is Chief Compliance Officer for Europe, Middle East, and Africa (EMEA). He is based in London, UK, and reports to Tom Anderson, Chief Compliance Officer. Dominic is a member of the ICRM Executive Management Team, chaired by Tom Anderson, as well as a member of the EMEA OpCo chaired by Citi's Regional CEO, David Livingstone.
In this role, Dominic is responsible for the strategic design, direction, and implementation of ICRM compliance risk management for all Citi activity within the EMEA region, including regulated branches, legal entities and other affiliates, as well as Citi Service Centres.
Prior to joining Citi, Dominic spent 11 years at Morgan Stanley where he served latterly as Head of Operational Risk for EMEA & Asia, and previously as Head of Compliance for Asia Pacific, and the Compliance Chief Operating Officer for EMEA.
Dominic has over 27 years' experience in a variety of Compliance, Risk Management, and Supervision roles at Bank of America, Dresdner Kleinwort Wasserstein, the UK Financial Services Authority, and began his career as an M&Q Banker at NM Rothschild & Sons Ltd.
Dominic holds a Bachelor's degree in Hispanic Studies from the University of Bristol, UK.