Join this virtual KYC Deep Dive
Know Your Customer (KYC), is a crucial component of effective anti-money laundering (AML) processes. Financial institutions must be able to rapidly identify and understand the risks associated with customers in order to limit exposure. However, gathering and analysing KYC data is often a laborious, manual process.
In order to accelerate the processes banks need to implement automation and latest technologies including AI and ML. At the same time, they must be able to satisfy regulatory requirements that all risks are being caught in an effective and timely fashion.
This KYC Deep Dive will explore why effective and efficient KYC processes are essential to tackling financial crime, and how banks can better automate and accelerate KYC practices to mitigate risk.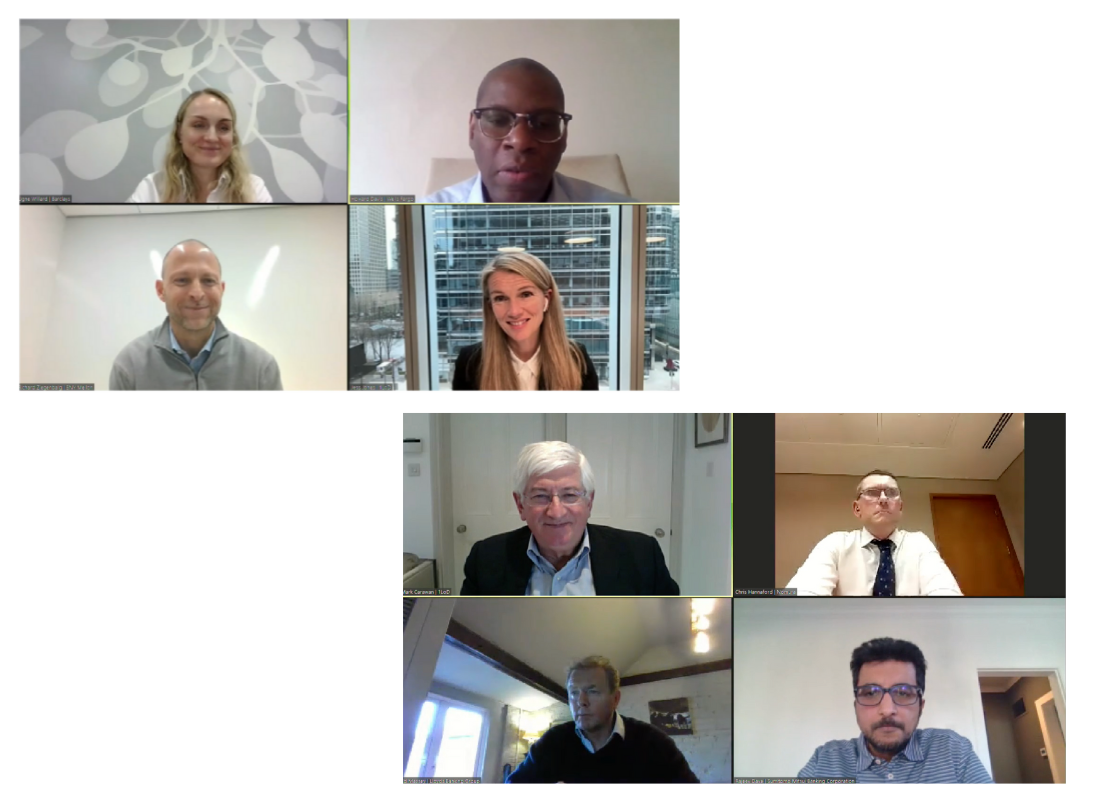 Join this KYC Deep Dive to find out how you can:
Implement continuous KYC in order to surface potential risks in real-time

Ensure KYC processes effectively underpin all anti-financial crime activity

Drive efficiency and reduce costs with innovative technologies including AI and ML

Implement effective risk management and mitigation

Develop a gold-standard for CDD and EDD processes
| | |
| --- | --- |
| | The traditional know your customer, or KYC, process is changing. The core customer due diligence (CDD) and enhanced due diligence (EDD) processes – which are based on periodic snapshots of client data, driven by specific regulations – will need to provide a more continuous, risk-based review of individual and corporate clients in future. And as regulators demand more information about the holistic financial crime risk of clients, rather than simply wanting to see the right data and documentation, banks will have to deploy new technology to spot patterns and activities that are invisible to the human eye. |
Networking
A series of interactive pre-booked roundtable discussions between financial institutions, moderated by 1LoD
An inter-delegate messaging system
Roundtables
Private, off the record roundtables are moderated by 1LoD, and attended by delegates from financial institutions who have booked their place in advance. They take place on Zoom. Delegates are sent discussion topics, and an overall structure of the debate in advance to assist the flow of the discussion.
What have others said about attending our virtual events?
"1LoD offers great events the keep you informed about how the landscape is changing as well as understanding where you firm is verses your peers."

This was my first time as an attendee at a 1LoD event (and not just a presenter) and I have to say that it was a fantastic learning opportunity. As a regulator, I got a first-hand view of the challenges the industry faces which enables me to consider these when enforcing regulatory compliance.

"A very worthwhile event to discuss current topics faced by the industry with colleagues and technology vendors. I would recommend this to anyone in Compliance and come prepared to share in a confidential setting."

"Participants were very open and willing to share views and ideas."

"The conference gave a great opportunity to discuss current practices and challenges. An outstanding line up of speakers, very professional organisation of the event, and online support for the attendees. Would definitely be interested to attend 1LoD events in the future."

"The event was helpful in informing and confirming where the technology involving voice surveillance is and the approaches implemented by banks."
Do you have a product or service that could benefit the audience?
Join the leading firms that are benefiting from the sponsorship and marketing opportunities available.