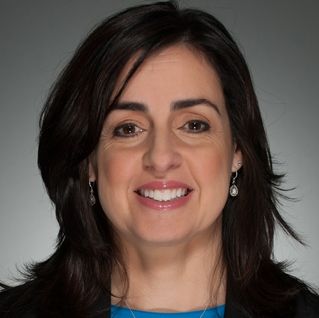 Stella Mendes
Senior Managing Director, Leader of Financial Services Forensic & Litigation Consulting
,
FTI Consulting
Stella M. Mendes, CAMS, leads FTI Consulting's Financial Services practice, focusing on financial institutions, bank governance and regulations. She has more than 25 years of diverse banking industry experience.
Ms. Mendes leads BSA/AML reviews for banks, money service businesses, credit unions and other financial service providers. She has established and enhanced BSA/AML/OFAC policies, procedures, and processes to ensure compliance with regulations. She has also led multiple compliance "look-back" reviews. She consults with clients on BSA and anti-money laundering best practices and performs reviews and enhancements of BSA/AML/OFAC Risk Assessments and conducts anti-money laundering investigations as part of governmental investigations. Ms. Mendes provides advisory services on regulatory responses, anti-money laundering training to banks and other financial services firms and gives webinars on regulatory compliance best practices. She also assists clients with other regulatory compliance matters. Recently, Ms. Mendes was appointed as an independent, on-premises administrator to oversee the general management of the affairs, funds, and books and records of Municipal Credit Union.
Prior to joining FTI Consulting, Ms. Mendes served as President and Chief Operating Officer for First National Bank of NY (FNBNY). Additionally, Ms. Mendes served as the Compliance & Bank Secrecy Officer for the Bank, interfacing with regulatory agencies and coordinating all communications and the regulatory exam process.
In her role as the bank's Senior Compliance Officer, she was responsible for developing and implementing comprehensive compliance, risk assessment and training programs for staff and the Board of Directors. In addition, Ms. Mendes was responsible for overseeing all compliance issues, including money laundering, terrorist financing activity, and violations of the BSA (include structuring transactions to evade reporting). In addition, she conducted Anti Money Laundering (AML), Bank Secrecy Act (BSA) and OFAC Compliance reviews and mock exams in preparing for regulatory examinations. She also managed client relationships and branch offices.
Ms. Mendes also has extensive bank operations experience. She established, reviewed, and implemented various policies, procedures, internal controls, and work programs as well as designed and documented process workflows. In addition, in her previous capacity as a senior manager at a commercial bank, Ms. Mendes was responsible for the audit function, reviewed audit/exam findings and designed programs to ensure necessary corrective actions were implemented. She has been a core integration team member for three bank mergers, where she conducted due diligence for the compliance program; material contracts; and customer base and sales.
Ms. Mendes is CAMS–certified, fluent in Portuguese and Spanish and is active in numerous professional organizations including, Hofstra Women in Leadership, New York Bankers Association, the American Bankers Association and The Cancer Center for Kids. She is also a Board Member at the Education and Assistance Corporation.