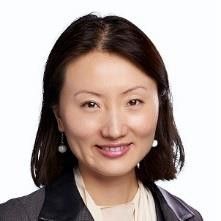 Sophia Zhu
Managing Director, APAC and Japan Head of Compliance Assurance
,
Citigroup
Sophia has 20 years of experience in the financial and professional services industry. Prior to taking on the role as regional ICRM Compliance Assurance Head for APAC and Japan, She had been with Citi Internal Audit for 5 years, as Head of Audit Korea and before then the Hong Kong-based Quality Assurance Director for APAC. Sophia joined Citi from Deloitte in Beijing, where she was a Partner providing internal audit, internal control, and risk advisory services to top financial institutions operating in China.
She previously spent nearly 10 years in London working in international and investment banking internal audit as well as consulting. Sophia started her career at Arthur Andersen in London.
Sophia is also a member of the Board of Trustees on Croucher Foundation, a private trust that promotes science research and education in Hong Kong by providing scholarships and awards.
Sophia graduated from Fudan University in China and has an MSc International Accounting and Finance from the London School of Economics. She has a Fellowship (FCA) with the Institute of Chartered Accountants in England and Wales (ICAEW). Sophia also recently completed the online program Digital Transformation: from AI and IoT to Cloud, Blockchain and Cybersecurity from Massachusetts Institute of Technology (MIT).