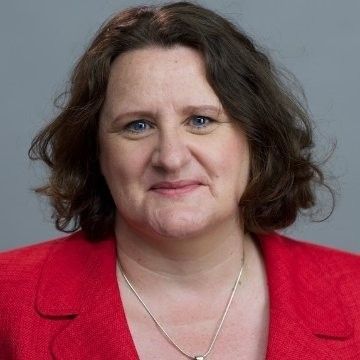 Sinead O'Loughlin
Managing Director, Global Head of Group Risk Control Audit
,
UBS
Sinead O'Loughlin is a Managing Director and Global Head of Group Risk Control audit at UBS. In this role Ms O'Loughlin is responsible for global audit coverage of Credit and Enterprise Risk, Model and Stress testing, Market and Valuation Risk and serves as a member of the Group Internal Audit Executive Committee.
Ms O'Loughlin joined UBS in July 2016 after previously working at RBS and Natwest since 1994, where she held numerous roles primarily in the second line, including within structured and specialist credit review, risk investigations and project work based in London and relocated to the US in 2012 to set up a Credit Risk review function for the RBS wholesale business in the US and also managed a team within Citizens Financial Group for 3 years prior to RBS divesture. Earlier in her career, Ms O'Loughlin worked within Large Corporate banking and Leveraged finance origination.
Ms O'Loughlin earned a Bachelor of Commerce degree, with majors in Finance and Economics from University College Cork in Ireland and also completed Associate Chartered Institute of Bankers exams in London.