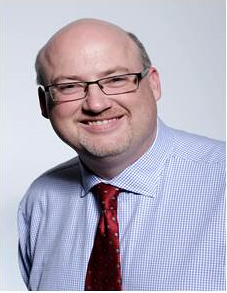 Simon Nye
Executive, Chief Risk Officer
,
National Australia Bank Europe SA.
Simon joined the NAB Group in January 2007, working initially in their Group Economic Capital Department, then as Head of Group Non-Traded Market Risk Australia focused on the oversight and management of risks in the banking book. In October 2012, Simon moved to NAB Wealth as General Manager, Risk & Compliance Investment Platforms, responsible for risk and compliance across the Retail and Corporate Superannuation businesses and latterly as the Head of Risk, Superannuation for NAB Wealth. Simon moved to NAB London Branch in September 2015, appointed General Manager UK Risk and latterly as Executive, CRO UK & Europe. Simon is approved by the PRA & FCA for three Senior Manager Functions (SMF4, SMF16 and SMF17) under the Senior Managers & Certification Regime (SMCR). Simon was appointed to CRO, NAB Europe SA in March 2022 to work in NAB's new Paris Subsidiary.
Simon's career spans 30+ years of financial experience, including Retail, Corporate, Wholesale Banking, Wealth, Risk Management (10+ years) and Credit Portfolio Management. Prior to NAB, Simon worked for Abbey PLC (now part of the Santander Group) in London and Spain as Head of Portfolio Management & Research looking at Large Corporate, Economic / Regulatory Capital, Basel II and Group Risk Appetite across Abbey. Simon was also Programme Sponsor on the implementation of the credit risk system 'Credient' across the Abbey Group.
Simon's early career was with Barclays PLC for 14 years including Retail Branch Banking and Group Credit Policy Unit at its Head Office in Lombard Street; and 4 years working for Barclays Capital (Investment Banking division) as part of the team who established Active Credit Portfolio Management function in the Global Markets division, Simon worked both in London and New York.