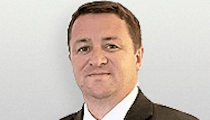 Simon Friend
Head of Surveillance, Europe and Asia Pacific
,
RBC
Simon is the RBC Head of Surveillance for Europe and Asia Pacific He manages Trade, E-Communications and Voice Surveillance teams responsible for the identification of possible Market Abuse or Misconduct by RBC Clients and Employees,
Simon is a Financial Services Industry veteran of 30 years. Having previously traded equities and futures on an agency and proprietary basis his latent interest in Regulatory, Governance and Compliance was further ignited by MiFID and he joined the FSA some ten years ago to utilise his experience of managing a proprietary trading firm through MiFID, the Crisis and the resultant evolution of Market Structure. During his time at the Regulator Simon worked for the Markets Division in a variety of Policy, Supervisory and Surveillance roles, chaired the Investment bank surveillance forum (IBSF) of Tier One banks and has developed a deep understanding of Regulatory expectations and requirements as to enterprise wide surveillance.
Simon has a keen interest in the evolution of market structures brought about by the twin-impacts of Regulation and Technology, with a particular focus upon how these may facilitate market abuse and conduct risk. He remains committed to exploring surveillance technologies and techniques to uphold Market Integrity and Market Quality.