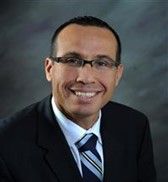 Roy Ben-Hur
Managing Director, Advisory
,
Deloitte
Roy is a Managing Director in Deloitte's Advisory practice where he has been a senior practitioner in the risk technology and operations arena. He has more than 25 years of experience concentrated in the banking and securities industry providing advice to broker/dealers, exchanges, self-regulatory organizations (SROs) and, alternative trading systems (ATSs) on regulatory, operations and related technology transformations.
Roy served as the engagement lead for several business and technology large transformational programs that impacted the Front, Middle and Back-office. This include assisting clients with their surveillance and compliance programs, information barriers, employee activities, and audio and electronic communications surveillance.
Roy supports a number of industry transformation programs including assisting SIFMA with the development of the Consolidate Audit Trail (CAT) Industry Playbook and coordination of Regulation SCI industry test activities of both SCI entities and SIFMA members.