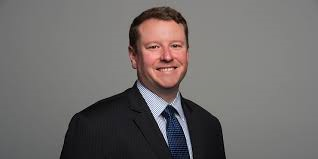 Richard May
Group Head of Risk Assessment and Global Head of Complex Investigations, Group Financial Crime
,
HSBC
Richard May is the Global Head of Complex Investigations and Group Head of Risk Assessment. In these roles, Rich provides strategic direction and oversight of the firm's most complex investigative programs across global functions, regions, and countries related to fraud, anti-money laundering, countering the financing of terrorism, sanctions, anti-bribery and corruption. In addition, Risk Assessment is a second line role and combines the risk assessment activities that exist today, including the horizon scanning, emerging risk and typology work of the Financial Crime Analysis team, as well as the stewardship of the Dynamic Risk Assessment (DRA) and Intelligence-Led Financial Crime Risk (ILFCRM) Programme.
Prior to joining HSBC, Rich served in a variety of roles at the US Department of the Treasury. In his last position, Rich was the Deputy Associate Director for the Financial Crimes Enforcement Network's (FinCEN) Enforcement Division. During his time at FinCEN, Rich supervised investigations involving Russia, China, North Korea, Iran, Syria, Iraq, the United Arab Emirates, Colombia, Panama, Honduras, several European countries, and many other countries.

Before his time at FinCEN, Rich served as the Chief for the Office of Foreign Assets Control's Weapons of Mass Destruction Section. In this role, Rich supervised the investigation, development, and implementation of sanctions under a variety of authorities—primarily focused on Iran, Syria, and North Korea. Before OFAC, Rich was an intelligence analyst at the US Department of the Treasury, the Office of the Director of National Intelligence, and the National Counterterrorism Center.

Prior to joining the US Department of the Treasury, Rich served for almost nine years in the US Army, leading soldiers in Iraq and Afghanistan with the 82nd Airborne Division.