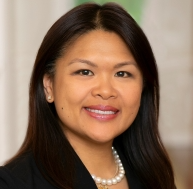 Michelle Mananghaya-Watson
Director, ICRM Compliance Assurance
,
Citigroup
As new areas of coverage for Compliance Assurance introduced in 2019, Michelle is responsible for the development of assurance programs that cover data management, operational and technology risks and building teams to implement these programs globally.
Michelle has been leading the BCBS 239 Independent Validation Function for Citibank since August 2018 and is responsible for the continuous development of the program to ensure compliance with the regulations and regulatory expectations.
Since joining Citibank in 2014, Michelle has held a number of roles: Head of Client Assets (CASS) Testing (2014 – 2016) and EMEA Head of ICG Non-AML Compliance Testing (2016 -2019). From 2019 until July 2020, Michelle also led the establishment of the Global Function and ETR coverage of Compliance Assurance and headed the Basel Independent Verification Function for Citibank.
Prior to Citi, Michelle had over 18 years of experience with KPMG as an external auditor and regulatory assurance specialist. She worked in KPMG Manila, San Francisco and London and holds CPA licenses in the Philippines and California and ACCA certification in the UK under ICAEW.
Michelle is based in London where she resides with her husband and two children.