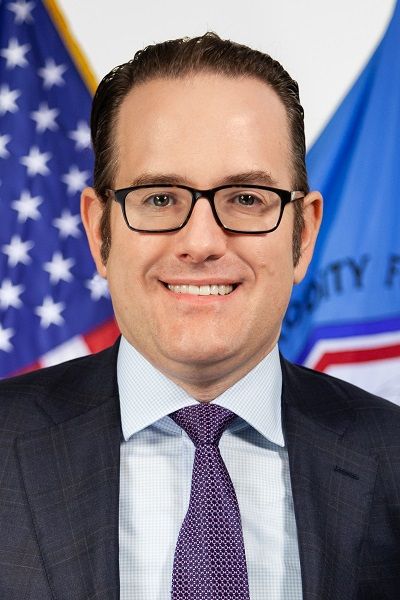 Joshua Sterling
Director, Division of Swap Dealer and Intermediary Oversight (DSIO)
,
U.S. Commodity Futures Trading Commission (CFTC)
Joshua B. Sterling is the Director of the Division of Swap Dealer and Intermediary Oversight (DSIO) at the U.S. Commodity Futures Trading Commission. In this role, he is in charge of overseeing the financial services firms that participate in our derivatives markets by applying DSIO's extensive resources in a smart, effective, and practical manner. He is responsible for the performance of DSIO's examination, reporting, guidance, referral, and rulemaking programs, which serve the goal of ensuring that those firms play by the CFTC's rules. Mr Sterling is also responsible for coordinating the CFTC's relationship with the National Futures Association, with which DSIO shares frontline responsibility for regulating registered firms, and for liaising with the Chicago Mercantile Exchange in its oversight of clearing firms. He manages the daily operation of a 75-person staff that conducts these critical oversight activities from the CFTC's headquarters and regional offices.
Mr Sterling brings to the CFTC nearly 20 years of experience practicing law in the financial services sector. Before joining the Commission, he was a partner at Morgan, Lewis & Bockius LLP where he represented large-scale asset managers around the world that participated extensively in the derivatives markets, including the sponsors of exchange-traded commodity pools, registered investment companies, and hedge funds. He also worked with clients to structure their derivatives activities in compliance with the Dodd-Frank Act and related SEC and CFTC requirements. In addition, Mr Sterling helped lead his firm's representation of significant asset management clients during the 2008-2009 financial crisis and in their implementation of Dodd-Frank reforms.
Mr Sterling began his legal career as an associate at Cleary Gottlieb Steen & Hamilton LLP. He is a member of the American Bar Association, Business Law Section; the District of Columbia Bar, Corporation, Finance and Securities Law Section; the Federal Bar Association; the Futures Industry Association, and the New York City Bar Association, Futures and Derivatives Committee.