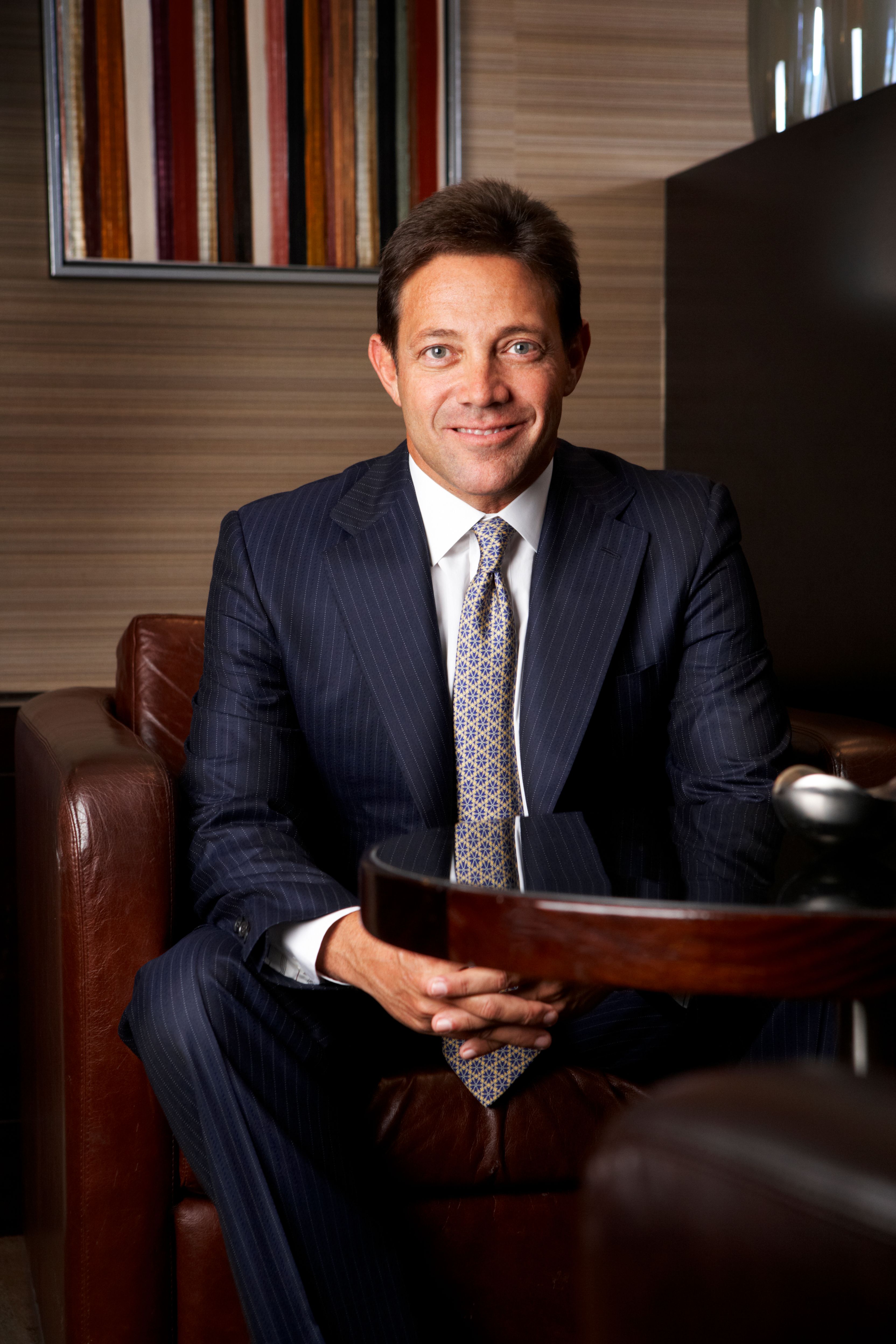 Jordan Belfort
the man whose rise and fall in the financial world inspired the film "The Wolf of Wall Street"
In the 1990s, Jordan Belfort built one of the most dynamic and successful sales organizations in Wall Street history. To this day, his proprietary sales training techniques and daily motivational speeches are the stuff of legend – earning him a reputation as a 'motivator without peer.'
His life story has been turned into the blockbuster feature film: The Wolf of Wall Street, with Leonardo DiCaprio playing the role of Belfort and directed by Martin Scorsese.
And his Straight Line Sales & Persuasion System has been tested and proven to transform virtually any individual (regardless of age, sex, educational background, or social status) into a world-class closer and top producer in their field.
Today, his life represents the ultimate redemption story. After surviving his rise and fall as an American entrepreneurial icon, he is now a world-renowned motivational speaker and sales trainer who assists both people and organizations in breaking through barriers on the path to achieving measurable, lasting success. And as a top business consultant, Belfort has worked with over 50 public companies and multiple Fortune 500 brands, including IBM, Virgin Airways, & the John Maxwell Team.
He is the subject of a Billboard-charting hit song: Jordan Belfort and his social media presence is robust, with over 1 million Instagram followers, and 4 million total followers around the globe.
He is also the host of the fastest-growing business podcast on Apple (The Wolf's Den), with over 4 million total streams and an average of 77,000 streams per episode.
His three bestselling books have been published in 22 countries and translated into 18 different languages. And he is a frequent guest commentator on CNN, CNBC, and the BBC. At home, Jordan is a beloved and dedicated family man. He is the proud father of three wonderful children: Chandler, Carter, and Bowen.