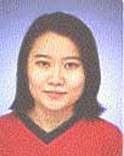 Hong Eng Koh
Executive Director, Capital Markets Intermediaries
,
Monetary Authority of Singapore (MAS)
Hong Eng has close to 16 years' experience in capital markets regulations. As the head of Capital Markets Intermediaries III, she is responsible for regulation and supervision intermediaries in the broking, corporate finance and trust sectors. She is also responsible for managing policy reviews on regulatory and other issues relating to such intermediaries.
She holds a Bachelor of Accountancy (Honours) from Nanyang Technological University and a MBA from the University of Manchester in UK.