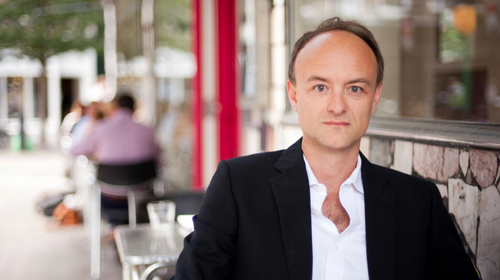 Dominic Cummings
Former Chief Adviser to the Prime Minister of the United Kingdom
Dominic Cummings is a former Political Advisor, Strategist and Campaign Director with a catalogue of high profile and highly successful campaign wins under his belt. Dominic Cummings is an authoritative and insightful speaker with Chartwell Speakers.
He is perhaps most well known in recent years for his role as the Chief Advisor to Boris Johnson on taking over as Prime Minister in 2019. Prior to this, he was the Director of the Vote Leave Campaign in the lead up to the UK's EU membership referendum of 2016. Dominic Cummings is an authoritative and insightful speaker with Chartwell Speakers.
Dominic worked in Moscow and Samara for a few years before returning to the UK and becoming Campaign Director of Business for Sterling - the campaign to stop Britain joining the Euro between 1999-2002.
He also co-founded the campaign that won the referendum on the North East Regional Assembly 80-20 in 2004. Dominic then worked with Michael Gove on school reform prior to the Conservative-led Coalition Government and then in the Department for Education between 2010-14, which led to changes in every major aspect of English schools.
In 2015 he co-founded and was the Campaign Director of Vote Leave, the official Leave campaign that won the 2016 referendum. He was praised as one of the masterminds of the campaign. Dominic was portrayed by the actor, Benedict Cumberbatch, in the 2019 Channel 4 Drama "Brexit: The Uncivil War".
Dominic was asked to be Chief Advisor to Boris Johnson in 2019 and was largely credited with the successful campaign strategy that led to the 80 seat majority won by the Conservative party in the 2019 General Election. He was instrumental in reopening the Brexit Withdrawal Agreement and setting the conditions for negotiators to secure a Free Trade Deal with the EU.
He writes about politics, government, education and what distinguishes high performance organisations.