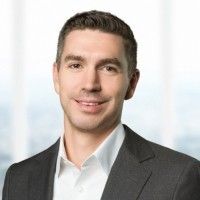 Christopher Waitz
Director of Regulatory Affairs
,
Eventus
Chris Waitz joined Eventus as Director, Regulatory Affairs in October 2021 as a trade surveillance subject matter expert focused on the derivatives space. In his role Chris primarily works with Eventus' FCM, DCM, SEF and Swap Dealer clients focused on the surveillance and supervision requirements of the CFTC and industry SROs. Chris is tasked with understanding client's surveillance related regulatory requirements, providing implementation guidance to ensure alignment with those requirements, and monitoring regulatory change.
Prior to joining Eventus, Chris managed the trade and communication surveillance teams for the global markets business at State Street Bank. In this role he was responsible for the onshore and offshore teams monitoring the principal FX business including the Swap Dealer and futures trading, electronic execution and trading venues (FXConnect & Currenex), the broker-dealer, securities lending, and treasury. In addition to overseeing the day-to-day operation of the surveillance teams he was responsible for vendor selection and implementation, design of internally developed surveillance solutions, calibration, testing and model risk management.
Chris began his career as a trader for the global macro hedge funds Caxton Associates and Moore Capital Management. He earned a Bachelor of Science degree in Business Administration from the Gabelli School of Business at Fordham University.