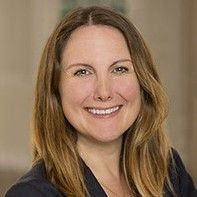 Aimee Louzado
Senior Head of Audit
,
NatWest Markets
Aimee is an audit leader with 18 years of audit and 1lod experience in the financial services industry. In her current role, she is responsible for audit coverage across NatWest Markets.
Prior to this Aimee has held a number of leadership roles both within audit and in operational control, most recently as Chief Auditor for Equities and Securities Services at Citi, and has had roles across all aspects of institutional banking (Corporate Banking, Markets, Prime and Securities Services ,Payments, Operations and Technology) as well regional and legal vehicle coverage responsibilities. Prior to Citi, Aimee spent nearly 9 years at Barclays, as a director within audit, as well as heading up first line oversight for the global franchise payments function where she was responsible for leading group wide initiatives. She started her career with Deloitte specialising in financial services technology assurance.
Aimee is passionate about innovation and the role of the auditor of the future.